Model 973-B Neonatal Rat Gas Anesthesia Head Holder
Model 970 Neonatal Rat Adaptor includes a nose and adjustable palate bar assembly offering various stereotaxic adjustments.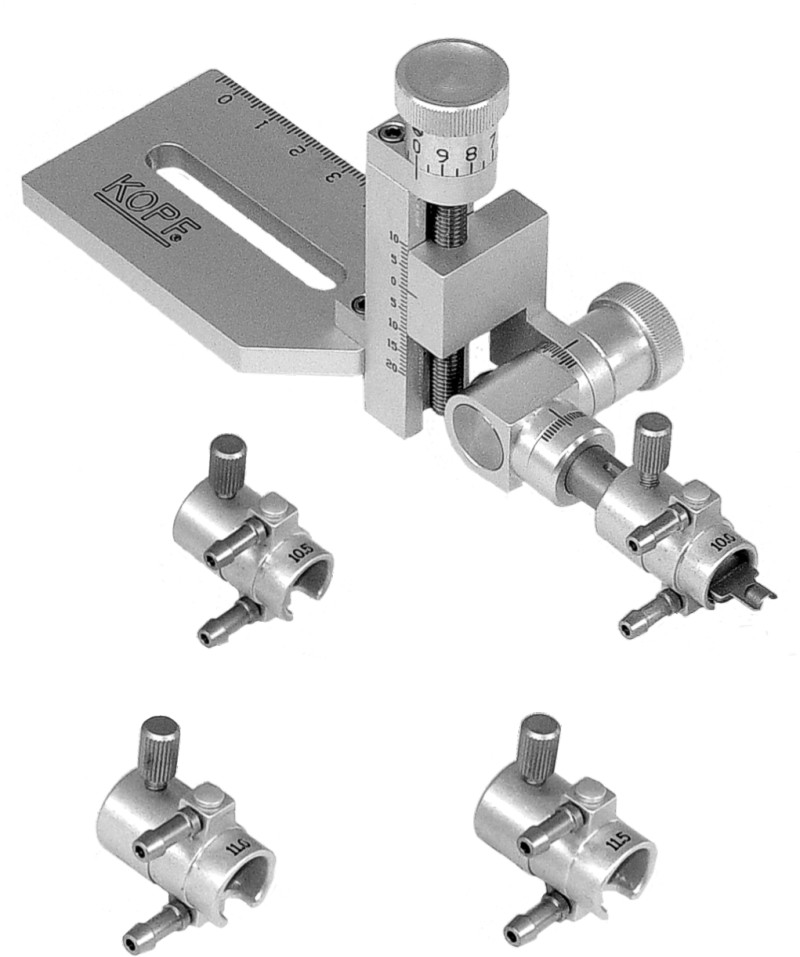 Dorsal/Ventral adjustment dial – Calibrated in 100 micron increments, 1 mm per revolution.
Dorsal/Ventral adjustment – 30 mm
Dorsal – 10 mm above ear bar zero
Ventral – 20 mm below ear bar zero
Adaptor Plate A/P adjustment – 44 mm
Ear Bars – Model 921 Zygoma Ear Cups. A set of (.305″ dia.) serrated and soft tissue cups included (6.3 mm square w/ 35 mm of calibration).